Commissions and Works in Progress
Commissioning an Original Painting
Ordering a custom piece of art doesn't need to be an intimidating experience. For over twenty years, I've been creating commissioned pieces for my clients with great success for all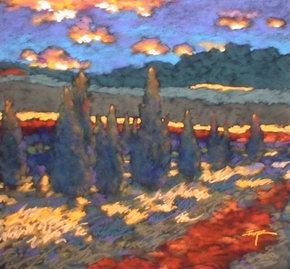 involved. If you have discovered my art through a gallery it is important to me that you go through them to order your piece. However, I will work closely with you during the process to ensure that I have a thorough understanding of what you like about my work, what size and colors you prefer and what sort of composition most pleases you. If, for some reason, the piece I have created doesn't meet your needs, you are under no obligation to keep it. I have many galleries representing me that will gladly take the work and sell it......

Thank you for your support and your interest.
Sincerely,
Bob Ichter
Works in Progress
Commission piece in progress after first day of painting:
After multiple layers tuesday night and afternoon wednesday (3 views):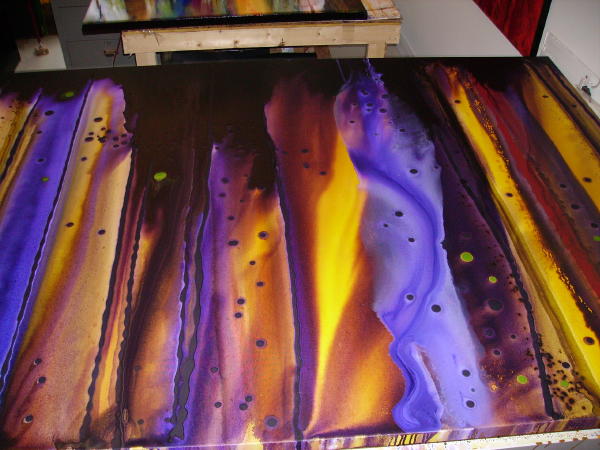 Seas of Europa V in progress: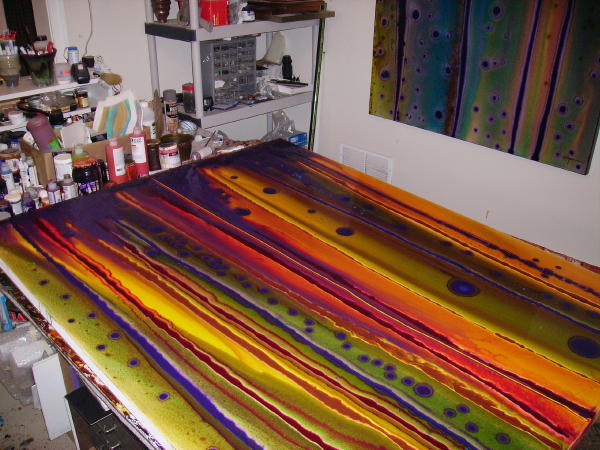 New watercolor commission:
Copyright 2000-2007 R. John Ichter, All Rights Reserved.