Click on the paintings below for a larger view.
More of my work can also be viewed on-line at these galleries.
The prices for my work range from $500-$10,000.
To stay informed of upcoming shows, please feel free to sign up for my e-mail update list.
Latest works 12| 11 |10 | 9 | 8 | 7 | 6 | 5 | 4 | 3 | 2 | 1
Mother's day series
12x16
Red Dragon
10x25
Remember to remember me
40x60
The Garden of the Finzi-Contini's
28x68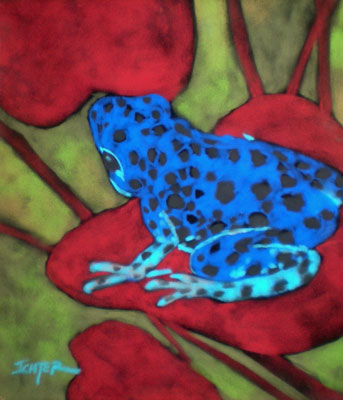 Blue Tree Frog
10x10
Moonrise over Witchita Falls
20x60
I know you by heart
19x25
I'll call on you
51x17
The old Mission
26x46
Snowfall in Santa Fe
10x10
The secrets of Seven Canyons
33x60
Can it really be November
40x60
Forbidden forest
21x21
The song she played for me
20x60
Since she went away
18x20

" Garden Dance "
20x40

" Aspen smiles "

" Whenever, Wherever, Whatever..."


20x40

15x51