Recent Reviews & Articles
Foreword from my Pastels book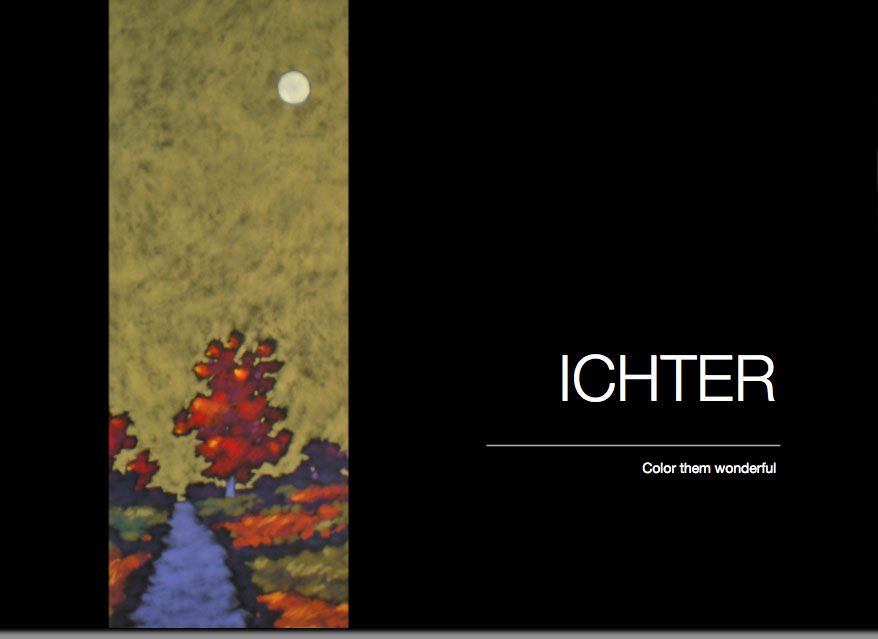 Color, form, texture and light. These are the basic elements that all visual artists use to communicate their vision to the world. In the hands of a master, however, these elements can do far more than just create a scene. They can transform the way we see the world around us. R. John Ichter is one such artist.
Beginning with his earliest works in watercolor, Ichter has been drawn to the intense power of color and light, working tirelessly to develop his own unique visual language to share his vision to his viewers. Folding in his own personal interest in Asian culture and art history, he focused initially on subjects common to this genre, such as cranes, water lilies and Japanese magnolias. These beautiful and romantic subjects were set against spare open spaces, proving that even early in his career, Mr. Ichter had the capacity to say more with less.
This study of color, light, and economy of space and form provided a natural 'jumping off' point when the artist challenged himself through learning the techniques of dry pastel. This decision proved to be one of those magic, epiphany moments in his career. Where his watercolor work left large spaces untouched, Ichter's pastel works became a symphony of high intensity color fields, depicting landscapes of the imagination that became an instant representation of beauty and romance for thousands of collectors. This simple change in media sparked his creative energy, thus launching a decades long successful career.
When one looks at the pastel landscape works of R. John Ichter, there is no mistaking that it is from the hands of a master. His natural ability to combine rich color, dynamic form, and to capture the transient, memorable qualities of light are truly unique. He has taken his interest in travel and music as an inspiration point, allowing for subtle references to specific spaces and places while still managing to remain universal and evocative. Working quickly and intuitively, his pastel works evolve as if they are just flowing out of his subconscious, through his hand and out onto the black suede surfaces he works on. To watch him work is to witness the dance of creativity, an activity he often shares by 'performing' his work in public venues.
To put it simply, R. John Ichter gives us the places we would like to go to and linger. The landscapes of our dreams and memories. It is a true and significant gift to the world.
Carl A. Linstrum
Owner/Director, Aliya Gallery
1992-2009
Lehigh Valley magazine cover November 2007
Click on the images below twice (not a double click) to enlarge.
Sedona Monthly feature October 2007